Inspection Packages
Gold
Silver
Bronze
Major Items
Home Seller (Pre-Listing)
Additional Services
01
Multi-Family Inspections
From 4 to 400 units we've got you covered. We are professionals who work with real estate investors from all over the world so we know EXACTLY what you want. Our prices are fair, our inspections are thorough, our service is second-to-none, our reports are ready the same day, and our reports are easy-to-read. Don't use a maintenance man or even your front man. Call us instead to make sure you know exactly what you're buying!
02
Home Maintenance Inspections
The older your home, the greater the need for home maintenance. But, not sure where to start? Our home maintenance inspections highlight maintenance and energy items to help keep your home running at peak efficiency. Call us now to stop wasting energy (and your hard-earned dollars!) through the cracks, gaps and worn out areas around your home!
03
New Home Warranty Inspection
Who makes sure EVERYTHING that's cracked, bulged, split or broken since you've moved into your new home (including the things you can't see) gets fixed?  Our new home warranty inspection helps you get the most out of your 1-year builder's warranty BEFORE it expires. Call us now while you still can!
04
Termite Inspections
In Kansas City it's not really a matter of IF you get termites in your home, it's only a matter of WHEN. That's why we bundle a termite inspection with every premium home inspection, discount its price, and you pay one low price for both.
05
Radon Testing
Radon gas is the #1 cause of lung cancer for non-smokers in America. And while Bulldog™ doesn't do radon testing, we work with the best companies in Kansas City to make it's a painless and seamless experience for you. Just tell us you'd like a radon test performed and we'll handle the rest.
06
Sewer Scope Inspections
We give you a 100% guaranteed and unbiased sewer inspection. No upsells and no bull. In fact, there is never an offer to repair – only the best video scope inspections anywhere so there are no nasty sewer problems after you move in.
07
RecallChek
In 1974 a law was passed protecting American citizens from dangerous household appliances. If a manufacturer designed a faulty product, it must be recalled and fixed FOR FREE! The problem is that consumers have to keep track of their own appliances.
There is an online database, but you have to search through 200 million items to find your items.  As a result, many people don't know they're using a faulty oven or air conditioner.
RecallChek does this for you. You also receive RecallTrak, a monthly newsletter of freshly recalled appliances – For life.
08
SewerGard
With every full home inspection, we offer Sewer Line Protection from SewerGard- the world leader in underground repair coverage. Buy with confidence and worry less knowing that main water and sewer collapses and breaks are covered up to $4000.
SewerGard protection is offered for a period of 90 days following the date of the inspection, or 22 days after closing, whichever comes later. If you received a sewer scope, this policy is extended to 6 months from the date of inspection, or 22 days from closing, whichever comes later.
You also have the option to extend coverage for as little as $12.95 per month.
Click the button to download our custom SewerGard policy.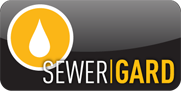 09
Monster Free Guarantee
Here's something for the kids.
Because it's easy to forget that you're not the only one moving into your new home – they are, too.
And sometimes new homes are scary for kids. So we take our inspections one step further to make sure it's free of ALL monsters – guaranteed!
This is no easy task so we go through rigorous in-depth training from the best monster inspectors in the business!
Your kids even get a certificate with their name on it!
Watch the video to see it in action!
10
Homeowners Resource
Home Owners Resource is a Free service provided to all full home inspections that gives you access to a service professional for any technical question about your home.
This service is especially useful for any maintenance issue where you'd like expert opinion or advice – for life.
Click the button to register now if you've already had your home inspected.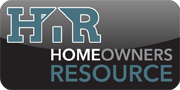 11
90-Day Warranty
You want more than just a home inspection, you want professionals you can depend on even after the job is done. That's why we back all of our inspections with a 90-Day Structural and Mechanical Buyer's Home Warranty.
The 90-Day Warranty is included FREE with your home inspection. This warranty is valid 90 days from the date of inspection or 22 days after closing, whichever comes later. You will always have at least 22 days worth of coverage.
This warranty covers repairs to any covered items we found to be in good working condition at the time of inspection.
You will NEVER have a deductible to pay and claims will be handled within 72 hours of completion. And if you already have a warranty with another company, no problem. Ours can work in conjunction with an existing warranty.
Click the button to download our custom 90 Day Warranty policy.
12
Mold Safe
If you move into your new home and mold is present that was not found when inspected, you're covered for its removal.
MoldSafe protection is offered for a period of 90 days following
the date of the inspection, or 22 days after closing, whichever
comes later. This agreement is not transferable to any other property outside of the one listed on your home inspection report.
You also have the option to extend coverage for as little as $14.97 per month.
Click the button to download our custom MoldSafe policy.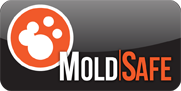 13
Termite Protection Plan
The Termite Protection Plan covers your home for 90 days after the home inspection against new termite and carpenter ant infestations. You also have the option to extend coverage for as little as $14.97 per month. Local contractors will assist with corrective action and monthly emails remind you to check for new infestations.
You expect your home to be termite free…we do too.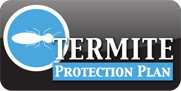 14
Platinum Roof Protection Plan
Covers the repair of covered items in and around your home's roof for a period of 5 years following the date of inspection.
This policy covers all residential roof types, including asphalt/composition shingles, slate roofs, metal roofs, tile roofs, and non-commercial flat roof types. This policy applies only to the home itself and specifically excludes other structures.
Click the button below to download your Roof Protection Plan Certificate.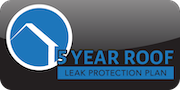 15
18-Month Warranty
Order your home warranty here and get 18 months of coverage for the price of 12 months. This warranty has the broadest coverage available anywhere and includes:
Drain Line Stoppage
Water Softener
Roof Leak Repair
Sewage Pump
Well Pump
Termite Protection Plan
Microwave
Washer & Dryer
Freeze Damage
Annual HVAC Maintenance
Alarm System
It also includes up to $400 toward any mandatory code upgrade during repair and there are no exclusions for pre-existing conditions.
In fact, if you are denied coverage for a claim that can be verified eligible by any other policy they will either cover it or give you 100% of your premium back.
With Residential Warranty Services, you are simply covered.
16
Full Concierge Service
We help take the stress out of moving by offering free utility transfer and setup.  This includes Phone, TV, Internet, Alarm Systems, Locksmith, and much more!  All with a single phone call.
17
Buildfax Property History Report
The most comprehensive property history report on the market.
Buildfax performs a nationwide search with over 8 billion data points on more than 80 million U.S. commercial and residential structures that cover:
Details on all building permits pulled for the home
Construction history in 8,500+ cities, counties, and townships
Remodels, new construction, pools, demolition, and roofs
All the trades — mechanical, electrical, plumbing
Including names of contractors that performed the work
Compares your home to others in the neighborhood
Lists nearby properties that have had updates performed
Neighborhood construction trends
Click to view a sample report (opens in a new window)